On September 18, 2006, we received a request (demand?) for clarification regarding our mailing of post cards to a school district that paddles children. The card is shown below. We replied thus:
Dear J____:

You asked, "Are you equating teachers to prostitutes and performers in the pornography industry?" If they strike children on the buttocks with boards, we do. In fact, we rank teachers who paddle children below prostitutes and porn stars because the latter two classes of professionals offer sado-masochistic experiences to informed, consenting, adult clients, whereas paddlers impose them on unwilling, defenseless, underage students.

Jordan Riak, Exec. Dir.
PTAVE
riak@nospank.net
---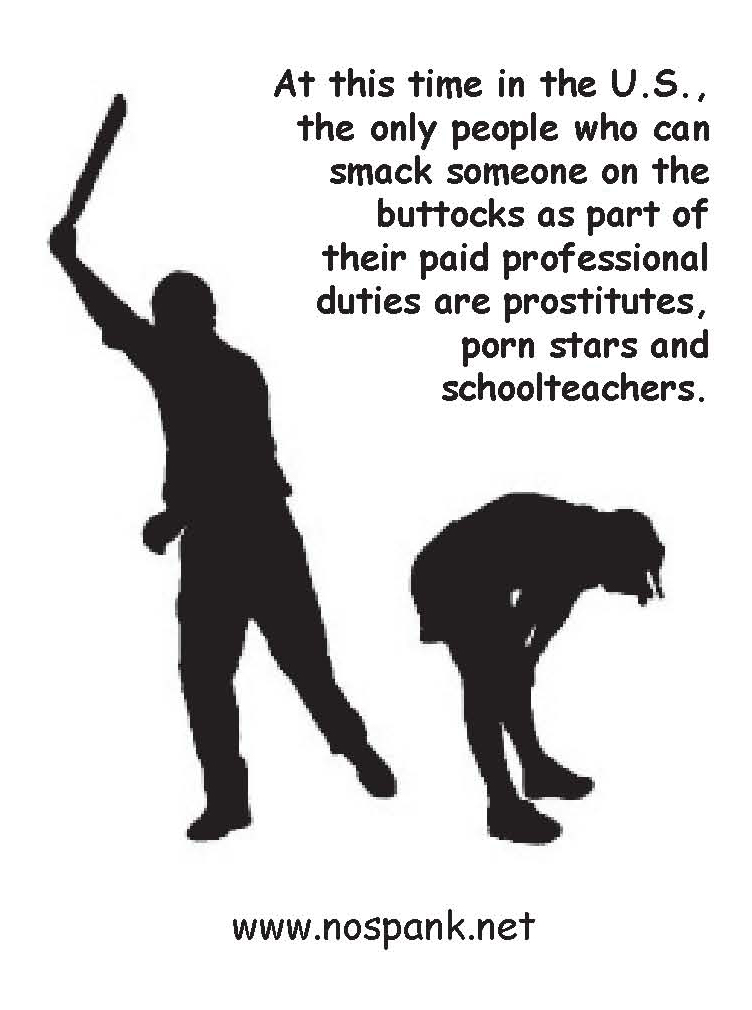 ---
To print the paddling scene silhouette as a post card, 4 to a page, load printer with card stock, click here and print.