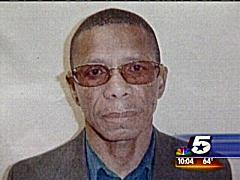 Stephen Anthony King.

DALLAS -- Officers with the Dallas Police Department arrested a youth minister accused of sexually molesting an 18-year-old girl.

Stephen Anthony King, who was convicted of sexual assault with a child in 1981, is being held on $500,000 bond. Officers said they believe there are more victims.

King served 10 years in prison for the 1981 crime.

"He is not an immediate threat to the public. But, we are looking at past cases," said Senior Cpl. Jamie Kimbrough with the Dallas Police Department.

Officers said King is also accused in a sexual assault case dating back 13 years.

Copyright 2006 by nbc5i.com. All rights reserved. This material may not be published, broadcast, rewritten or redistributed.