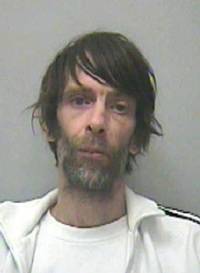 Glen Want

A dangerous paedophile who kept sickening images of child abuse on his computer at his Eastbourne home has been jailed indefinitely.

Glen Want also had a picture of himself spanking a nine-year-old boy on his computer when police raided his mobile home in Oak Tree Lane in July last year.

More than 11,000 child abuse images of children aged between one and eight were found on the computer and documents containing references to masochism, torture and even the death of young children were discovered.

Want was jailed indefinitely by a crown court judge recently and asked to be chemically castrated.

Forty-two-year-old Want told the judge he wanted to be chemically castrated to curb his sick urges and said he wanted to volunteer for treatment which would leave him impotent.

Elizabeth Smaller, prosecuting, said among the thousands of images were 903 serious Level Four pictures of sexual abuse of children, along with 43 of the highest Level Five images.

Two holdalls crammed with children's clothes and underwear were hidden in a lock-up outside his home and the boy being spanked by Want was the son of a family he had befriended.

Want pleaded guilty to sexually assaulting the boy and 10 charges of making and possessing indecent images.

He was jailed for five years in 2002 for indecency and encouraging children to pose for pictures but the sentence was reduced to four years after Want, who uses a wheelchair, appealed.

He tried to sue the Home Office in 2004, claiming the wheelchair he was given in Lewes Prison was unsuitable and said his human rights had been breached because it did not work properly.

Richard Cherrill, defending, told the court Want is suffering from a brain tumour.

Mr Cherrill added, "He asks me to draw to the court's attention a newspaper story about chemical castration. He is very anxious to undergo such treatment, and hopefully he will be able to receive it.

"Through me he declares his willingness to undergo that treatment voluntarily. He is determined to rid himself of his dysfunctional sexual desires."

Mr Cherrill said the spanking picture had been taken by the boy's sister who had pulled down the boy's trousers and pants in fun.

Their mother was unaware that Want was a convicted paedophile when the incident happened.

Mr Cherrill added, "The sexual assault was something of a thought crime. Although he did not initiate it he accepts that when this occurred his thoughts were sexual."

Judge Anthony Niblett passed an indeterminate sentence for public protection which means Want will not be released until he is no longer considered to be a danger.

The judge said that had he passed a determinate sentence Want would have been jaile d for 10 years and would have been released after serving half that time behind bars.

On that basis it will be at least five years before Want can even be considered for parole.

Want already has to sign up as a sex offender for life and will also be banned indefinitely from working with or having unsupervised contact with children under 16.

Judge Niblett said, "Each one of those young children in those images was, in my judgement, seriously harmed. You are, to use the words of your counsel, a very disturbed individual.

"You are, in my view, a dangerous paedophile whose offences show an entrenched pre-occupation with young children. I have no doubt that you pose a risk to young children of serious harm by you."