LANCASTER (KPTM) - A Lancaster County man is under arrest for binding, gagging, blindfolding and hanging teenaged boys from the rafters of a detached garage.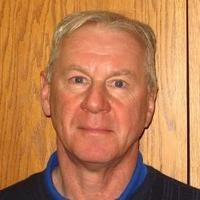 Sanford Kaplan -- Youth soccer coach, host for foreign exchange students
Police say 57-year-old Sanford Kaplan victimized the teens starting in 2000 at his home at 14647 Country Lane. After serving a search warrant, investigators seized items used to bind the boys, a home computer and a camera.
Kaplan was booked on several counts of false imprisonment and 3rd degree sexual assault of a child and child abuse on Wednesday.
Police say Kaplan told the teens that the actions were a game and were told to try and escape the bindings.
Kaplan is a University of Nebraska - Lincoln employee, youth soccer coach and has been a host family for foreign exchange students.
Police also say that not all boys Kaplan came into contact with were subjected to the abuse, but they are searching for other victims. Some of these victims may be as old as 23 today.
If anyone has been subjected to the abuse described above, they are asked to contact the Lancaster County Sheriff's Office, Criminal Investigations Division at 441-7725.