FAYETTEVILLE, Ga. -- An official with the Department of Family and Children's Services (DFCS) pleaded guilty Tuesday to a child cruelty charge and received 10 years probation.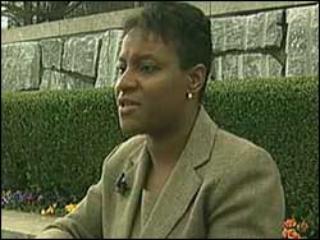 Fulton County DFCS Assistant Director Cylenthia Clark
The case against Cylenthia Clark unfolded in February 2007 when her then 8-year-old daughter showed up at school with bruises. Clark, an assistant director with Fulton County DFCS, was arrested three weeks later after an investigation by Fayette County DFCS.
The investigation revealed that Clark used a belt to punish her daughter for an incident in which the girl got into a fight with a boy at her daycare center, and also hit one of the staff members in the face. Authorities said the girl claimed her mother struck her more than 30 times.
The guilty plea came after the start of Clark's trial in Fayette County Superior Court. During his opening statements, defense attorney Manny Arora told jurors that Clark's daughter took behavior-controlling medication and had been removed from school on occasion due to behavioral problems. He said Clark only hit the girl five to 10 times.
As a condition her plea deal, Clark had to admit that using a belt to punish her daughter would likely cause cruel and excessive physical pain. She agreed to not use corporal punishment and not work for an employer that supervises children during the length of her probation. She was given first offender status by Judge Chris Edwards.