The conviction of a sex offender who preyed on troubled children at an Auckland residential school has prompted the government to create a special helpline amid fears more students may have been abused.
Last week, former child social worker Graeme McCardle, 58, was found guilty on 15 out of 24 sexual and physical abuse charges he faced at a re-trial at the High Court at Auckland.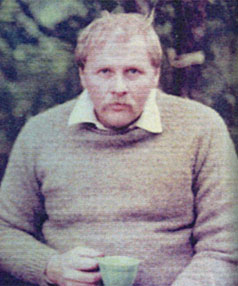 ABUSER: Graeme McCardle at the time of his offending.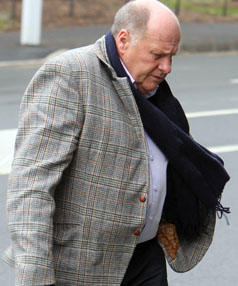 McCardle at the time of his conviction.
Two of his alleged victims told the Sunday Star-Times they have no doubt there are other former students from Waimokoia Residential School who have never come forward about the sexual and physical abuse they suffered.
The school in Bucklands Beach, Auckland, opened in 1980 and was deemed a "last resort" for children with severe behavioural and emotional problems. Education Minister Anne Tolley closed it last year.
Two women and a man had alleged in court that McCardle subjected them to gross abuse when they were children. He denied all the charges, which stemmed from the 1980s when he worked at the school.
The charges on which he was convicted included forcing a 12-year- old girl to perform sex acts on him in the school lounge while he watched pornographic movies, and indecently assaulting a nine-year-old boy in the school's concrete, windowless "timeout" room.
A Sunday Star-Times investigation into the school has revealed at least two other former staff members have also gone to trial for allegedly abusing students in their care.
The charges related to 20 complainants covering a time span from the 1980s to 2007. One defendant was acquitted and one died before a court case could be finalised. One of McCardle's victims, a 36-year-old man living in Auckland, said he believes there are many more victims.
"I just want to say if there are any others out there, don't be scared to come forward. It's their time to get some of their own back because they're adults now."
Rape Prevention Education survivor advocate Louise Nicholas, who supported one of the complainants during last week's trial, described McCardle's offending as "horrific".
Louise Nicholas: "Accountability – It's not just on the offender; it's on the education system as a whole."
"It's about accountability. It's not just on the offender; it's on the education system as a whole. The Ministry of Education needs to actually step up and do something about it, and if they have, good on them.
"These kids have gone through hell and it's deeply impacted their lives. They just want to move on, but to do that they need some help."
Six questions put to Tolley about abuse allegations at Waimokoia were answered with six one-word answers: yes and no. The minister said she was aware of the multiple police prosecutions into alleged sexual and physical abuse at Waimokoia but denied this was the reason the school was closed.
She said she knew that as late as last year students were being placed in the timeout room - a concrete block shed with no natural light.
When asked whether she was satisfied staff had maintained their duty of care to the students, she replied simply: "No".

A helpline - 0800 100 311 - has been set up for former students who may want to talk to someone about their time at Waimokoia.