A 39-year-old Sheboygan man was charged today with felony child abuse for allegedly spanking his 14-year-old son hard enough to leave bruises.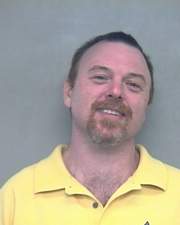 Anthony C. Cabella
Anthony C. Cabella, of 717 N. Evans St., told police he was disciplining the boy for lying and didnít believe he had left bruises. He could face up to 18 months in prison, if convicted.
According to a criminal complaint:
The boy told police he got a ride to a friendís house after school Sept. 7 because his mother forgot to leave him a bus token. When Cabella called the friendís house to ask if the boy was there, the friend said no.
The friendís mother then drove the boy to an area near his house, and he walked home. When confronted by his father inside, the boy admitted going to the friendís house and lying about it.
Cabella then put his arms around the boyís neck and dragged him to another room. The boy said the action hurt his neck but did not choke him.
Cabella then made the boy lay flat on his stomach as he kneeled on him and spanked him hard and fast. The boy said the spanking was over quickly, but it left bruising over a four-square-inch area on both buttocks.
The offense was reported to police Friday morning.