Man arrested for spanking baby 50-60 times
By KVAL News and KATU.com Staff, February 11, 2012
---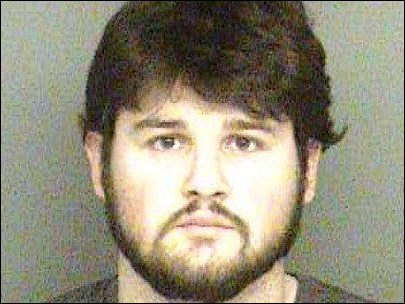 Brealan Mosieur


PHILOMATH, Ore. – A 21-year-old student at Oregon State University faces felony criminal mistreatment charges after police said he spanked his 15-month-old son 50-60 times.

Police took Brealan Mosieur into custody Wednesday at his home in Philomath after his wife and day care provider noticed bruising on the boy's backside.

Investigators said Mosieur told them his son wouldn't stop crying when he tried to change his diaper Tuesday night and he spanked his son ten times, with five or six strikes each time.

"I have a child around the same age and I probably would have never spanked him that many times," said Mosieur's neighbor John Deeds.

Mosieur was released from the Benton County Jail on $75,000 bail. He currently has a no contact order with his son and his wife said he is not staying at their home.

He is scheduled to appear in court next on Feb. 27.