Parents and Teachers Against Violence in Education (PTAVE)
P.O. Box 1033
Alamo, CA 94507
(925) 831-1661
www.nospank.net
info@nospank.net
---


April 28, 2011
Alan Yarbrough, Principal
Marshall High School
U.S. 65
Marshall, AR 72650
Dear Principal Yarbrough:
It has been brought to the attention of PTAVE that students at Marshall High School are routinely subjected to humiliating, painful, dangerous corporal punishment. We have just learned from one outraged parent that her daughter, a student at Marshall High School, sustained injuries to the buttocks as a result of such punishment. The familiar term for this practice is paddling, but a more honest and precise term is sexual battery. That's what it's called when an adult is assaulted with a weapon targeting the pelvic region, and we can find no reasonable explanation why such an assault should be regarded differently if the victim is a schoolchild.
When staff members at Marshall High School inflict such punishments, they undermine the common prohibition given to innocent children by most concerned parents, "Your bathing suit area is off-limits to everyone." That lesson is the child's first defense against sexual predators. It should be reinforced, not trashed, by educators.
We have also been informed that paddling at Marshall High School is a routine occurrence, that it can be imposed for such trivial infractions as a forgotten homework assignment, a failing grade on a quiz, a loud yawn during study hall, a cell phone ringing in the lunch room or chewing gum. An impartial observer might reasonably conclude that those who administer such beatings are perpetually on the lookout for a reason — any reason — to reach for their paddles. Your school district, which serves 925 students, reported 583 beatings last year.
We have learned that students to be punished are offered an opt-out. They are given the choice between bending over and taking the paddling, which is over and done with in a few seconds, or accepting an alternative such as a Saturday detention or suspension. "The choice is yours," students are told. This is nothing more than a thinly veiled form of extortion designed to create the illusion that the victim is a willing participant in the act.
In closing, we at PTAVE would like to remind you that it is impossible to find a teachers' college in the United States that instructs undergraduates in techniques for hitting students. We suggest that now is the time for teachers at Marshall High School to put away their weapons and begin teaching as they were trained.
Sincerely,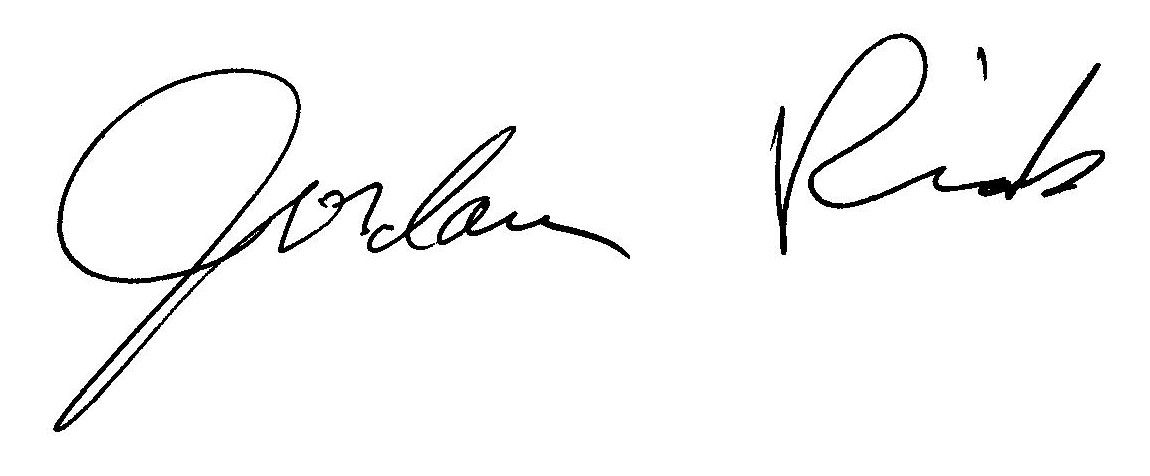 Jordan Riak, Exec. Dir.
cc:
Dustin McDaniel, Arkansas Attorney General
Joe Thompson, MD, MPH, Arkansas Surgeon General
Dr. Naccaman Williams, Chair, Arkansas State Board of Education
Dr. Ben Mays, Vice Chair, Arkansas State Board of Education
Sherry Burrow, Member, Arkansas State Board of Education
Jim Cooper, Member, Arkansas State Board of Education
Brenda Gullett, Member, Arkansas State Board of Education
Samuel Ledbetter, Member, Arkansas State Board of Education
Alice Williams Mahony, Member, Arkansas State Board of Education
Toyce Newton, Member, Arkansas State Board of Education
Vicki Saviers, Member, Arkansas State Board of Education
Debbie Horton, Editor, Marshall Mountain Wave
Paul Greenberg, Opinion Editor, Arkansas Democrat-Gazette
Max Brantley, Editor, Arkansas Times
Roy Ockert, Editor, Jonesboro Sun
Andrew Vining, Superintendent, Searcy County School District
Patti Bohannon, Principle, Leslie Elementary
Susan Housley, Member, Searcy County School Board
Lisa Parks, Member, Searcy County School Board
Betty Horton, Member, Searcy County School Board
Talitha Hardin, Member, Searcy County School Board
Suzanne Woods, Member, Searcy County School Board
Senator Jimmy Jeffress, Chair, Arkansas Senate Education Committee
Senator Mary Anne Salmon, Vice Chair, Arkansas Senate Education Committee
Senator Gilbert Baker, Member, Arkansas Senate Education Committee
Senator Kim Hendren, Member, Arkansas Senate Education Committee
Senator Gene Jeffress, Member, Arkansas Senate Education Committee
Senator Johnny Key, Member, Arkansas Senate Education Committee
Senator Joyce Elliott, Member, Arkansas Senate Education Committee
Senator Bruce Holland, Member, Arkansas Senate Education Committee
Rep. Bill Abernathy. Chair, Arkansas House Education Committee
Rep. Nancy Duffy Blount, Vice Chair, Arkansas House Education Committee
Rep. Mark Martin, Member, Arkansas House Education Committee
Rep. Rick Saunders, Member, Arkansas House Education Committee
Rep. David Rainey, Member, Arkansas House Education Committee
Rep. David Cook, Member, Arkansas House Education Committee
Rep. Eddie Cheatham, Member, Arkansas House Education Committee
Rep. Toni Bradford, Member, Arkansas House Education Committee
Rep. Donna Hutchinson, Member, Arkansas House Education Committee
Rep. Jerry Brown, Member, Arkansas House Education Committee
Rep. Charolette Wagner, Member, Arkansas House Education Committee
Rep. Steven Breedlove, Member, Arkansas House Education Committee
Rep. Dan Greenberg, Member, Arkansas House Education Committee
Rep. Tim Summers, Member, Arkansas House Education Committee
Rep. Les "Skip" Carnine, Member, Arkansas House Education Committee
Rep. Mark Perry, Member, Arkansas House Education Committee
Rep. Linda Tyler, Member, Arkansas House Education Committee
Rep. Robert Dale, Member, Arkansas House Education Committee
Rep. Monty Betts, Member, Arkansas House Education Committee
Rep. Jody Dickinson, Member, Arkansas House Education Committee
Rep. Fred Allen, Member, Arkansas House Education Committee
Rep. Robert Moore, Member, Arkansas House Education Committee
Rep. Tommy Lee Baker, Member, Arkansas House Education Committee
Rep. Johnnie Roebuck, Member, Arkansas House Education Committee
Rep. Debra Hobbs, Member, Arkansas House Education Committee
Rep. Uvalde Lindsey, Member, Arkansas House Education Committee
Rep. Darrin Williams, Member, Arkansas House Education Committee
Rep. Karen Hopper, Member, Arkansas House Education Committee
Rep. Ann Clemmer, Member, Arkansas House Education Committee
Rep Tiffany Rogers, Member, Arkansas House Education Committee
Rep. Mary Slinkard, Member, Arkansas House Education Committee
Alan Fortenberry, President, Arkansas State Board of Health
Susan Jones, MD President Elect, Arkansas State Board of Health
Paul K. Halverson, DrPH, Secretary/Director, Arkansas State Board of Health
Glen "Eddie" Bryant, M.D., Member, Arkansas State Board of Health
Lawrence Braden, M.D., Member, Arkansas State Board of Health
Dr. Clark Fincher, Member, Arkansas State Board of Health
Larry Fritchman, D.V.M., Member, Arkansas State Board of Health
George Harper, JD, Member, Arkansas State Board of Health
Anthony N. Hui, M.D., Member, Arkansas State Board of Health
Thomas Jones, R.S., Member, Arkansas State Board of Health
Alexander Rejistre, Sr., DC, Member, Arkansas State Board of Health
Lynda M. Lehing, Member, Arkansas State Board of Health
Marvin Leibovich, M.D., Member, Arkansas State Board of Health
John Richard Page, P.D., Member, Arkansas State Board of Health
Mary Beth Ringgold, Member, Arkansas State Board of Health
Miranda Childs Bebee, DDS, Member, Arkansas State Board of Health
Jim Lambert, Member, Arkansas State Board of Health
Rev. Dwight Townsend, Member, Arkansas State Board of Health
Peggy Walker, RN, MSN, Member, Arkansas State Board of Health
Patricia Westfall-Elsberry, O.D., Member, Arkansas State Board of Health
Anika Whitfield, D.P.M., Member, Arkansas State Board of Health
Terry Yamauchi, M.D., Member, Arkansas State Board of Health
Brenda Brown, Member, Professional Licensure Standards Board
Dr. Jerry Guess, Member, Professional Licensure Standards Board
Kathy Howell, Member, Professional Licensure Standards Board
Dr. John Jones, Member, Professional Licensure Standards Board
Carolyn Odom, Member, Professional Licensure Standards Board
Marion Sibert, Member, Professional Licensure Standards Board
Evelyn Thrower, Member, Professional Licensure Standards Board
Beverly Williams, Member, Professional Licensure Standards Board
Dr. Tony Finley, Member, Professional Licensure Standards Board
Dr. Mitch Holifield, Member, Professional Licensure Standards Board
Sheila Jacobs, Member, Professional Licensure Standards Board
Don McGohan, Member, Professional Licensure Standards Board
Dale Query, Member, Professional Licensure Standards Board
Dr. Tom Smith, Member, Professional Licensure Standards Board
Ron Tolson, Member, Professional Licensure Standards Board
Phyllis Stewart, Program Administrator, Arkansas Department of Education
___