IN MEMORIAM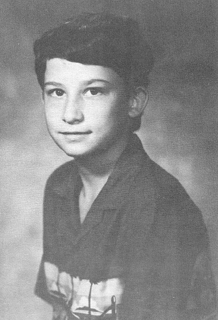 Michael Waechter

... A fifth grader at the Eagle Lake school in Edwardsburg, Michigan, Michael was cheerful, active, and well liked in spite of the many adversities he faced. One of his legs was an inch shorter than the other--the result of his bout with meningitis at six months of age. Although he was still wearing a leg brace at 10, his balance was poor and he had a pronounced limp. He was also taking medication for a "learning problem" and had previously had heart surgery. His medical report in the school files showed that he was not to engage in strenuous contact sports and that he should be allowed to pace himself and rest as needed.

One day, Michael was slow to line up after recess. In response, according to his friends, the teacher told him to do "the gut run," which meant running across some rough terrain to a tree and back to the school, a distance of about 1,000 feet. (Students who took longer than two minutes to run the course were routinely told to do it again.) When Michael was told to do the run, he claimed he was unable to; but his protest was ignored, he attempted the run, and he collapsed and died in the effort. School officials said that Michael died while playing touch football during recess, but his fellow students told their parents and newspaper reporters that this was a lie and that Michael had died from the punitive gut run.

When the Waechters tried to affix blame for their son's death, they encountered an all-too-common problem: county and state child-abuse and education authorities refused to investigate, and the local prosecutor refused to press charges...

Source: "Child Abuse in Our Schools," By Robert Fathman, Ph.D., Mothering, Winter, 1991. Read Dr. Fathman's article in its entirety.